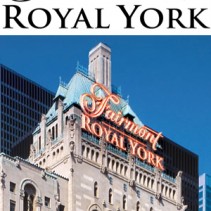 THE FAIRMONT ROYAL YORK HOTEL - THE QUEBEC ROOM
Women's Millionaire Single Events are currently held at the Fairmont Royal York Hotel, for May 31st and June 1st.
Discover one of the city's premier luxury Toronto hotels.
Located in the heart of the city, The Fairmont Royal York has everything you need for a memorable event and stay – opulent surroundings, a knowledgeable Concierge team, fine dining, state-of-the-art exercise facilities, plus so much more.
The luxury Toronto hotel is right in the heart of it all and conveniently located across from Union Station.
100 Front Street W
Toronto
Ontario, Canada
M5J 1E3
TEL: 416 368 2511